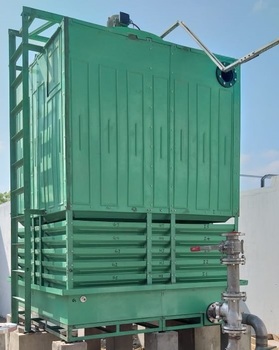 Features and and specifications:
---
Compact design
More efficient counter flow evaporation
Honey comb Fills for better mass transfer.
Most unique design for ease of maintenance (First time in world) Double ladder+ maintenance platform.
Very strong structure of FRP Coated steel & pultruded FRP : Only company in world to use FRP Coated steel – Every one uses galvanized structure for load bearing members.